Increasing globalization is forcing a growing a number of linguists and researchers to focus on issues of communication barriers in multicultural international environment. The fact that nowadays the multicultural education society is getting more ethnically diverse makes it necessary to study and analyze the impact of language barriers on academic experiences of cross-border students coming from Central Asia in search of better knowledge and higher education
Research on the issue of inter-ethnic education shows that upon arrival to a new country in the conditions of a new cultural environment with its own social norms,, the majority of international students have to struggle with a plenty of challenging stressors: language barriers, adjustment problems, homesickness, loneliness, cultural differences, financial problems, perceived discrimination.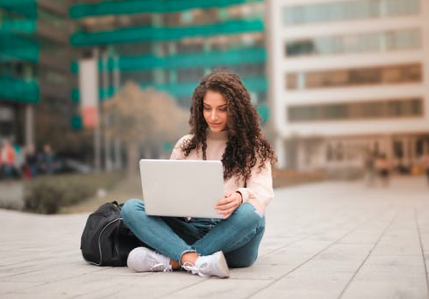 This thesis will concentrate on the cultural and language barriers that prevent international students to show their full potential in the colleges and universities. It will also suggest the solution how to cope up the situation and assist students to get full advantages of education facilities when they study abroad.
Many overseas students meet lots of learning barriers and find it difficult to understand the education system of the country and the medium of instructions. Students may also have difficulty with the accent of their instructor even when they have already good proficiency in English. They have difficulty in understanding the class lectures and are reluctant to participate in the class activities and discussions. Many students get stressed due to their poor English and can't express their knowledge in the exams or research papers even where they have good ideas. Pronunciation is also a factor as some students can't pronounce and feel embarrassment in presentations. Their work and social life balance, combined with a new culture and its norms may cause a deadlock in the way of their academic progression.
It is widely acknowledged that prior educational experiences really influence learning. This applies to all students whether they are overseas or national. However students from different educational backgrounds and norms are significantly affected when they go abroad to complete their education. Students having no experience of self-directed studies may feel uncertainty and isolation, some students may be used to a more passive style of learning which could be interpreted as lack of engagement.
Regarding academic barriers, a lack of awareness of the educational system combined with poor communication skills are extra pressures because many students find that they are unable to grasp concepts due to the pace of the lecturing.
To successfully study abroad , international students have to get over this issue to understand people and most importantly understand what is being taught in the classes.
So here are few easy yet effective ways any international student who is facing problems in enhancing their English skills can do it without putting a lot of effort.
First, listen to English podcasts.
Podcasts are impressive as well as useful in teaching a person English pretty well. The Learn-English Podcast is an amazing option the international students who are living in the United States of America can opt for. This podcast possesses a variety of scripts of fictional drama, comedy scripts and even language enhancers like English language modifiers.This podcast possesses audio and well as readable scripts which enables the user to listen at the same time read what is being said. This will undoubtedly enhance a person's vocabulary and also make them learn how to speak as well as write English a lot better.
Second, learn using an linguistic app
In this era of developing the technology, we know there is an app available for everything. Likewise, there are multiple apps available which specialize in teaching languages like English. Duolingo is an amazing app which is very effective in teaching English to people. This app contains all the required steps which will modify and make the English better of any person. For international students in the United States of America, speaking fluent English devoid of any grammatical mistake is really important. This app takes care of that issue as well. It enhances a person's vocabulary, teaches them grammar and also teaches how to construct better sentences.
Last but not least, watch TV or TV series
Some people might not acknowledge this option but watching TV series or the television, in general, can actually enhance our English skills to a huge extent. One can learn multiple phrases which can bu used in a different situation from a TV series. The characters in a series are depicting various daily life situation; hence, one will easily catch up phrase and words which can effortlessly enhance their English speaking skills. This is something which one can do at any time, if you are getting bored you can watch a series, get entertained and simultaneously learn some new English words and phrases as well.
In conclusion, if students are experiencing any issues and feel like they need support in anything there are plenty of societies and free help at the university that can help them overcome their worries, improve their language abilities ,course works and anything they can possible be facing off. Humans are not magicians, barriers will not go away straightaway, but if student can conquer it, they can do it.
免费领取更多英语教学法请联系我们 
TESOL中国官网:www.tesolinchina.comTEFL中国官网: www.teflinchina.com
了解更多课程信息和最新开课信息
TESOL客服微信:13241000737总部电话:400-6666-232
企业邮箱:admin@TESOLinchina.com学员服务邮箱:hi@tesolinchina.com