High quality professional TESOL and TEFL courses are offered through both face-to-face classes and online/distance training programmes. Each has advantages and disadvantages but where teaching practice options are available then the course content is likely to be much the same. Where the courses have been prepared by professionals and delivered by tutors with long experience of teaching and training then the results can be good in both cases.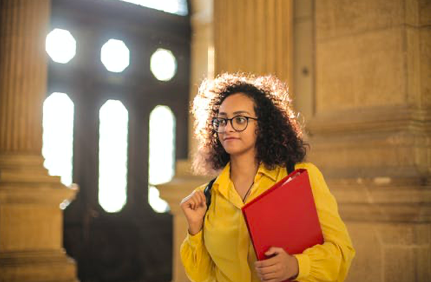 A taught course is going to be one month full time and will cost about £1,200. They can be fine for some people, while others can find them stressfull and pressurised. A good TESOL/TEFL online/distance-learning course is going to be quite significant in terms of length; say, 400-600 A4 pages or more. In addition, any TESOL/TEFL online/distance-learning course worth taking is going to include quite challenging assignmentss that need to be completed, including such things as marking and grading pieces of writing and evaluating lesson plans and lessons, and so on. A good course should require thought from the candidate and assignments should regularly involve analysis and evaluation. Such tasks as part of a good course will involve a considerable amount of tutor feedback. A good course is very unlikely to have large numbers of quickly marked multiple-choice questions, T/F questions and questions requiring very brief answers.
The students on a good online/distance course will normally work at their own pace and in their own way but in some cases there will be quite a lot of interaction between student and tutor. On a day-to-day basis a student should be able to ask questions and get a quick response from their tutor. In addition, the course assignments should lead to prompt, insightful and comprehensive feedback from the tutor.
Cheap TESOL Courses: How do they work?
Then how does it work where cheap TESOL courses are sold in bulk? What level of student support and feedback are students likely to receive? Any objective observer would say that it is likely to be very little. With such courses a course provider may cut the number of assignments and cut tutor feedback in order to profit from providing courses in bulk. However, if there are simplistic assignments, limited tutor support, and no helpful feedback on the assignments, then how valuable will such a course be?
This is one reason why accreditation is so important. Professional, independent accreditation is vital for any online/distance-learning TESOL/TEFL course because no professional accreditation body is going to accept bargain-basement, cut-down courses being offered. The accreditation body is there to guarantee the quality of a course and to protect those who enrol.
The moral here is always look at the accreditation body very carefully whenever you are thinking of taking an online/distance-learning course. Look for an accreditation body with the appropriate skills. For example, ACCREDITAT specialises in TESOL/TEFL courses and has long expertise in this area. It only accredits online/distance learning courses that are well designed and well delivered, so you can be confident about your training. When choosing your TESOL/TEFL course make sure that it has professional accreditation and provides good value for money.
Don't sell yourself cheap by going for a cheapo, plastic course prepared by people with limited skills; you owe it to yourself and your future students to get professional training. It'll make you a better teacher and you'll enjoy your time in the classroom far more because you'll be well prepared and so much more effective and efficient.
免费领取更多英语教学法请联系我们 
TESOL中国官网:www.tesolinchina.com TEFL中国官网: www.teflinchina.com
了解更多课程信息和最新开课信息
TESOL客服微信:13241000737 总部电话:400-6666-232
企业邮箱:admin@TESOLinchina.com 学员服务邮箱:hi@tesolinchina.com