Whydo I participate TESOL training?
I studied TESOL when I was in mypostgraduate university, but I didn't get any TESOL certifications. That's whyI have enrolled in this training. This certification can make me moreprofessional because I am a teacher in a primary school in Beijing, and it alsocan bring some benefits to my career.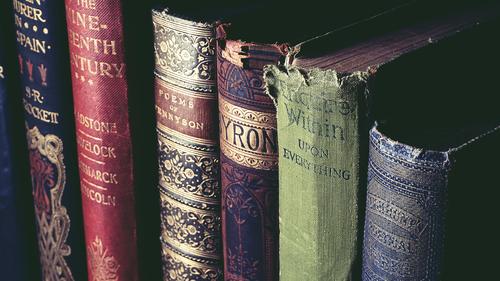 WhatI learn from the TESOL training and how to use them?
The 5day training is very intensive andimpressive. Even though we need to study 5 hours in the class and do a lot ofhomework after everyday class, what I get can let me forget the time and energyI have put on it.
Inthe first-day class, I know how to greet to my students and what to do in thewarm-up step. Because my students are going to be in Grade 4, so before theclass I can throw a ball to them, and the students who catches the ball needsto answer a question or make a sentence depending on where his or her thumb is.In terms of the warm up, I get many interesting warmingup songs in the class,or I can also ask my students to "say what I say and do what I do, say oppositeI say and do opposite I do". After doing the greetings and warm up, my studentswill be excited for the new lesson. For primary school students, it is commonto speak in the class or not pay attention to what the teacher is speaking.Normally, I say "1,2,3" and my students say "3,2,1" to get their attention.After the training, I get some interesting attention grabbers like "Hocus,pocus, everybody focus". My students will love them when I use it in my class.Also, in this day, I learnt 8 thinking maps and I have known when to use them.Using thinking maps is good for developing students' logic and brains.
Inthe second day, the most impressive part for me is about how to teachvocabulary and how to consolidate them. In my class, when I teach new words, Ialways ask students to look at the pictures first and share what they get, thenthey listen to the audios and try to understand those words. After thetraining, I know that there are many funny ways to present the new words forchildren who especially at 3 to 8 years old. I will try to more gestures,actions or repetition in my class. For consolidating vocabulary, I love thegame "two thermometer and kill each other". It is very interesting andcompetitive, and students will love it. They will try their best to review thewords they have learned for winning the game. In this day, I also know thestandards of a good teacher. Based on this standard, I know that I need to makelots of improvements. I love this job and I try to make my class moreinteresting. Nevertheless, I should get more knowledge which are including butnot limited to English, and I also make improvement on managing the class. Thetraining gives me many methods of reward and punishment to help me control myclass. In addition, I need to think my students' learning intelligence stylesand make my classes adapt to most of my students.
Inthe third training day, I've got a systematical procedure to teach words'pronunciation. The last four steps which are "Teacherstudent call out, Copycat exercise, Boo boo catcher and Timed reading" can be used in almost allvocabulary classes. Then, I also get many interesting games to help studentspractice sentences and words. Before this, I always use some drilling exercisesto help students consolidate sentences, or I ask students work in pairs to makesentences. Since then, I can teach students, for example Divider Game topractice "Do you……?" or "Can you…." I can also use Big circle, Small circle orKing of the hill to help students practice target sentences or dialogues. Ifeel satisfied after this class because I have many interesting choices.
Inthe last two days, I know how to make a complete lesson plan and what should doin each step. I practice a lot for presenting my lesson plan in a real class. Ialso get some time filler activities. If I finish my class a little bitearlier, I can use these activities. After all, a good teacher must sticks tothe required time of each class.
Honestlyspeaking, it is impossible to use all I learned in my future classrooms.However, most of I learned are very practical in the classroom. I believe thatif I use them, my classroom will be more interesting, and my students will loveEnglish more.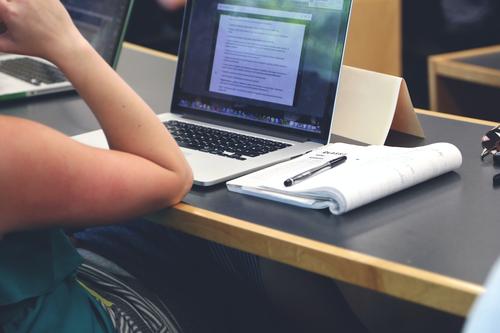 Whatdo I feel after the training and what's future of TESOL?
Even though I come to the training justfor the certification, I actually learn a lot from the class. I feel so happyand satisfied because if I use what I learned in my classroom, my students willbe more active to engage in my classes and they will love to learn English.Furthermore, if I use what I learned, my classes will be unique comparing withother teachers' classes. Ultimately, this TESOL training contribute to help mebe a good and qualified English teacher.
I think, in the future, more people willknow TESOL and enroll in this training. This training can give teachers manymethods and activities which are commonly used in native-speaking countries.After taking this training, parents also get the right way to inspire theirchildren to learn English. Consequently, I think TESOL will have a brightfuture in China.
Iam so glad that I choose to take this training, and I hope I will take anothertwo training courses to get the expert certification.
免费领取更多英语教学法请联系我们 
TESOL中国官网:www.tesolinchina.com
TEFL中国官网: www.teflinchina.com
了解更多课程信息和最新开课信息
TESOL客服微信:13241000737
总部电话:400-6666-232
企业邮箱:admin@TESOLinchina.com
学员服务邮箱:hi@tesolinchina.com