TESOL优秀毕业学员培训感悟-Shelley
---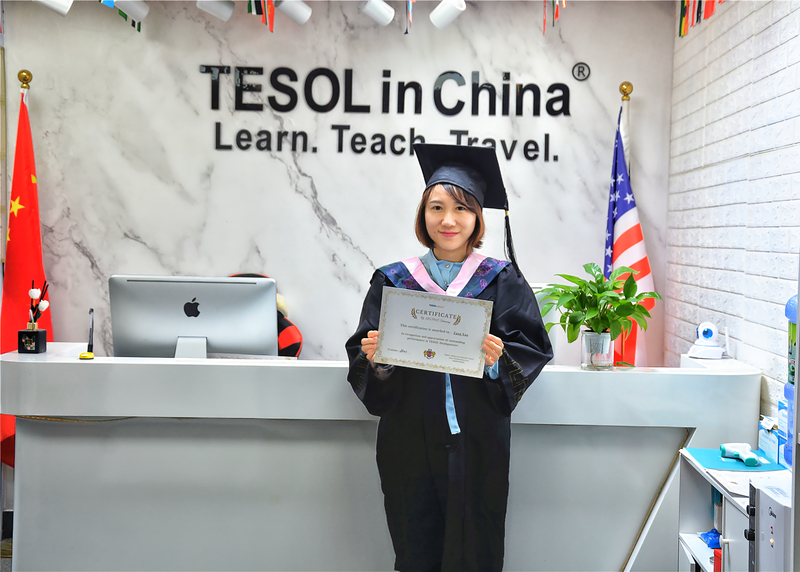 Hi Guys! This is Teacher Shelley.
These days, I have participated in TESOL Course and gained a lot of teaching methods, classroom managements rules, games and activities.
Mainly from the following aspects:
First, I learned the teaching process and how to make fun in class.
Second, I know how to be a qualified English teacher and make fun with students.
Third, I gained a lot of methods of classroom management rules, for example punishments and rewarding.
Fourth, I Learned a lot about games and ways to interact with children. Like divider, two golden rules, big wind blows, etc. These games are very interesting. I'm very exciting to use them in my class. I'm pretty sure they gonna love it .
I need to apply these methods and skills to the actual teaching process to make my classroom more interesting and more enjoyable for children.
My special thanks to TESOL Advisor and TESOL instructor for give me this chance to study together.
免费领取更多英语教学法请联系我们 
TESOL中国官网:www.tesolinchina.com
TEFL中国官网:www.teflinchina.com
了解更多课程信息和最新开课信息
总部电话:010-63267701
地址:中国·北京 西城区宣武门海格国际大厦B座605-606
ADDRESS:ROOMB605606,Hai Ge GUO Ji Da Sha, Xuan Wu Men Wai Street., Beijing .CHINA
企业邮箱:admin@TESOLinchina.com
学员服务邮箱:candy@tesolinchina.com